KEY POINTS
Amy Robach and T.J. Holmes were photographed at a beach bar in Mexico
The pair enjoyed some beers and kissed several times
The former "GMA3" co-anchors went for a stroll down the beach after enjoying their drinks
A
Amy Robach and T.J. Holmes can't keep their hands off each other during their Mexico getaway.
The former "GMA3" co-anchors flew to Mexico for a vacation last week, nearly one month after the pair reached an agreement with ABC to exit the network following the revelation of their relationship.
Holmes, 45, and Robach, 50, were photographed packing on the PDA once again this week as the couple sat at a beach bar in Mexico and enjoyed some beers.
In exclusive photos obtained by Page Six, Holmes was seen kissing Robach with both of his hands touching her legs. One snap showed them holding hands and smiling at each other.
The couple later went for a stroll down the beach, according to the outlet.
Robach wore a black bikini and a white cover-up. Holmes matched his girlfriend in a white T-shirt and shorts. Robach opted to bring a tall-boy Heineken with her on the walk, while Holmes carried their bags of groceries and other treats.
Last week, the former ABC anchors were snapped with an arm wrapped around each other's waists as they walked along the streets of Puerto Vallarta, Mexico, after Valentine's Day. The photos, obtained by TMZ, showed them smiling as they greeted some fans.
Daily Mail also published photos of them sharing a sweet kiss as they sunbathed poolside at a resort in Puerto Vallarta over the weekend.
Holmes and Robach's relationship first made headlines in November last year when the Daily Mail reported that the TV personalities, both of whom were married, had been having an affair.
A representative for the anchors said at the time that their relationship had begun a "few months" earlier and that both had separated from their spouses in August 2022, The New York Times reported.
Robach is married to actor Andrew Shue, while Holmes is married to attorney Marilee Fiebig. While the status of Robach's marriage remains unclear, Holmes and Fiebig filed for divorce after 12 years of marriage on Dec. 28.
Last month, ABC announced it had officially parted ways with Holmes and Robach following an investigation into their relationship.
"After several productive conversations with Amy Robach and T.J. Holmes about different options, we all agreed it's best for everyone that they move on from ABC News," an ABC News spokesperson holmes-amy-robach-exit-abc-news-decision-1235303357/">said on Jan. 27. "We recognize their talent and commitment over the years and are thankful for their contributions."
Both Robach and Holmes reportedly received generous severance packages from ABC, but reports claimed that she walked away with the better payout because she already had "been at ABC a lot longer and has a much bigger contract" than her beau.
"She had been at ABC longer and had a bigger contract. She also had other hosting duties on 'GMA3' and '20/20,'" an anonymous source told Us Weekly. "They got paid what they would have been owed for the remainder of their contracts."
Robach joined the network in 2012, while Holmes was hired in 2014.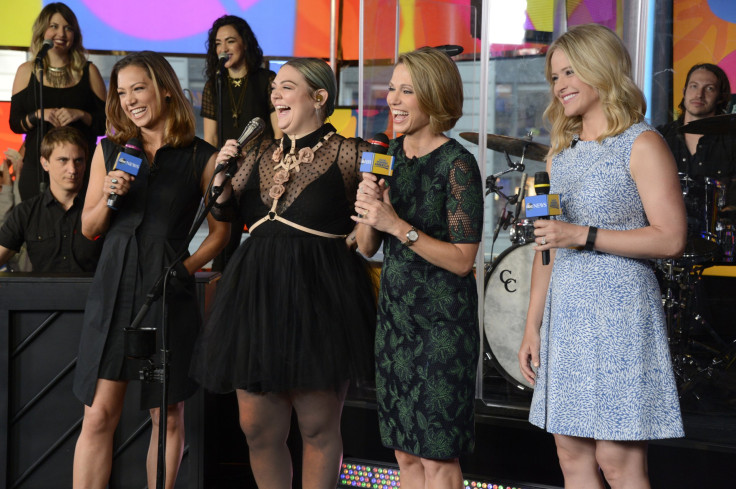 Related Posts