Any adventure biker knows the value of great luggage. And, while we all have our own preferences, whether we opt for hard or soft versions, it's a vital part of our touring kit.
Like all aspects of biking, innovation in the luggage world is always evolving to make your life easier, and you might be surprised by some of the upgrades you can make to your panniers and top boxes these days.
So, we took a closer look at a selection of luggage accessories from popular motorcycle gear manufacturer Givi to help you avoid any packing pitfalls on your next bike tour.

Luggage handles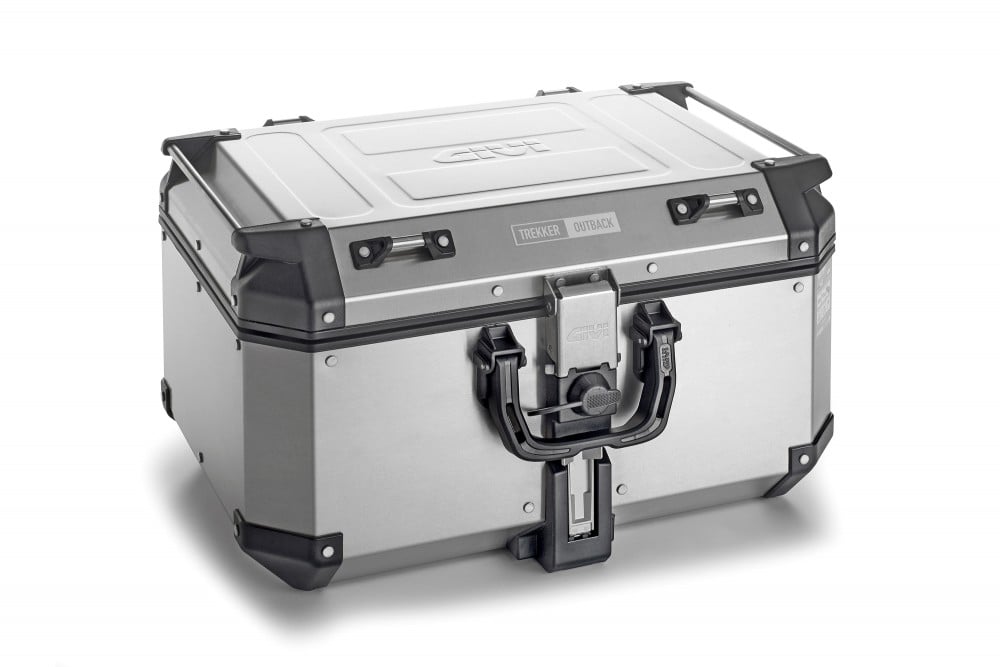 Something as simple as handle to carry your luggage off the bike after a long and tiring day in the saddle can make the world of difference. You may have the best top box in the world but if it's a pain to lug around hotel lobbies, it can quickly become an annoyance. Givi has come up with a great way to ensure this doesn't happen with its universal ergonomic handle.
Compatible with either the Outback or Dolomiti cases, the handle slots easily onto the boxes and, since they are made by Givi, they don't spoil the lines or aesthetics at all. Just like that, there's no more unwieldy walks up hotel stairs with aluminium edges digging into your fingers.
External flasks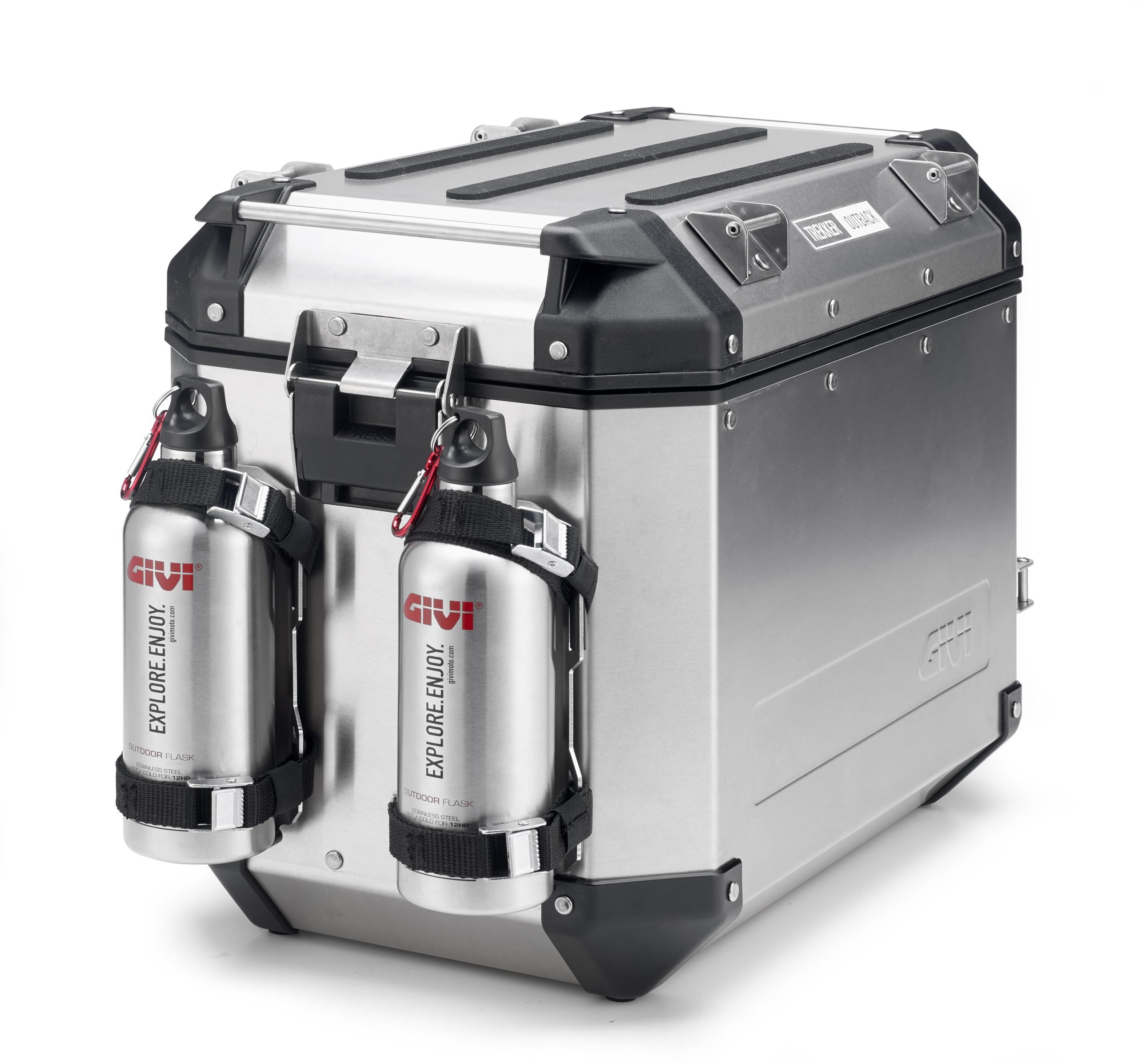 If you are anything like me, not getting your morning coffee is a sure-fire way to ruin you day. Normally, this isn't a problem thanks to the ubiquity of Starbucks across much of the known world. However, if you are out in the back of beyond, it's quite likely you could go a while without seeing the cafe. Fortunately, Givi has a solution.
These stainless-steel thermal flasks can be attached to the outside of your top box. This has two benefits, firstly, it means they are readily accessible if you just want to stop for a quick swig of coffee at the roadside (there's nothing more annoying than rooting around in your luggage for a drink when you're parched). Secondly, I think they look very cool and give off proper adventuring vibes, like you might be off to the desert even if you'll never really be more than 30 minutes from the nearest cafe on your Sunday ride.
Internal bags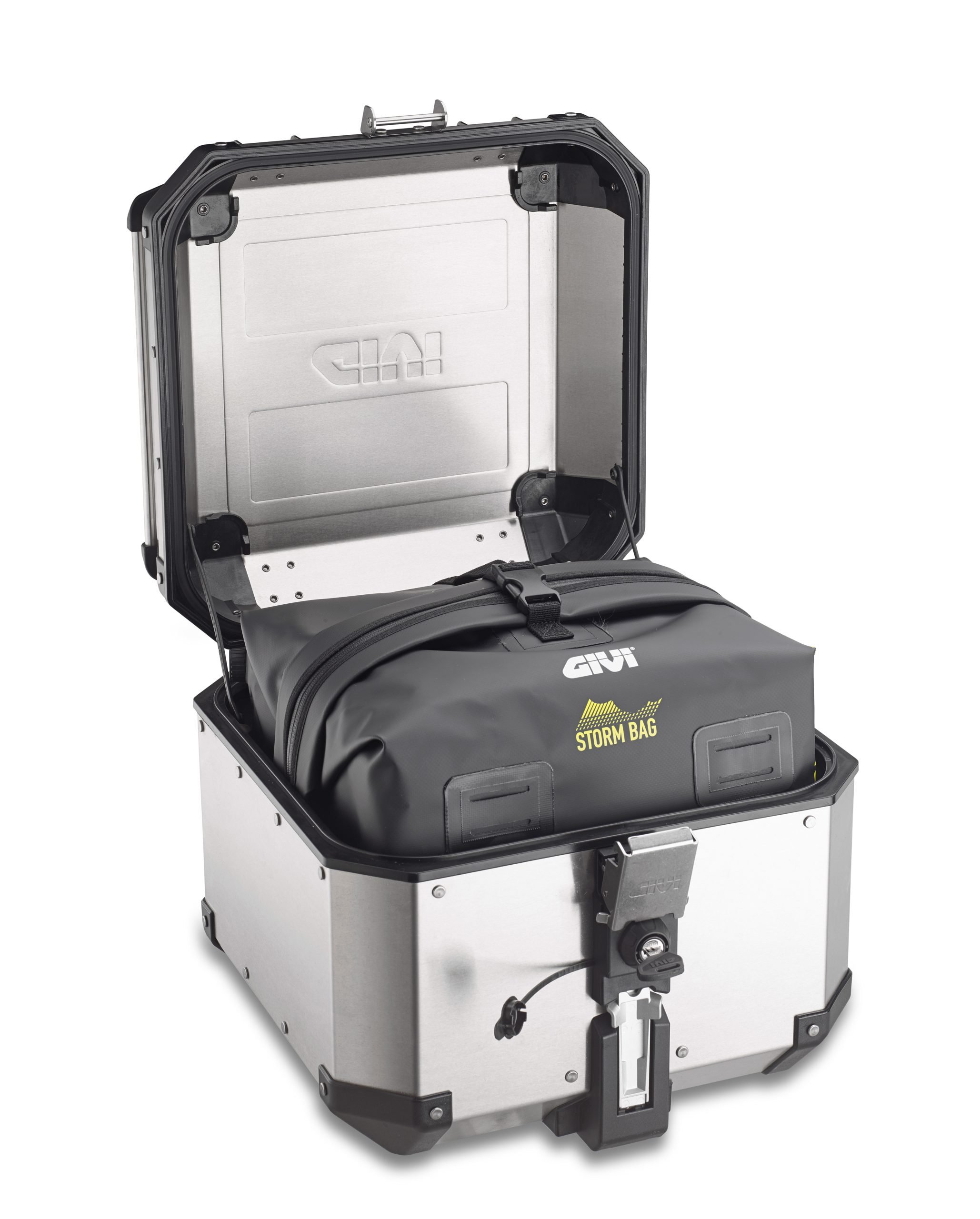 There is almost nothing more useful on tour than internal bags for your luggage. Being able to simply flip open a lid, grab your stuff, and get going makes packing an unpacking a bike on tour faff free. These Givi soft bags slot perfectly inside their corresponding hard cases and make packing and unpacking a breeze. Rather than taking off all your luggage, you can leave it on your bike and just pull out the bag and be on your way. Then, when you need to get back on the road, it slots straight back in. Simply lock up your case and you are off.
Backrest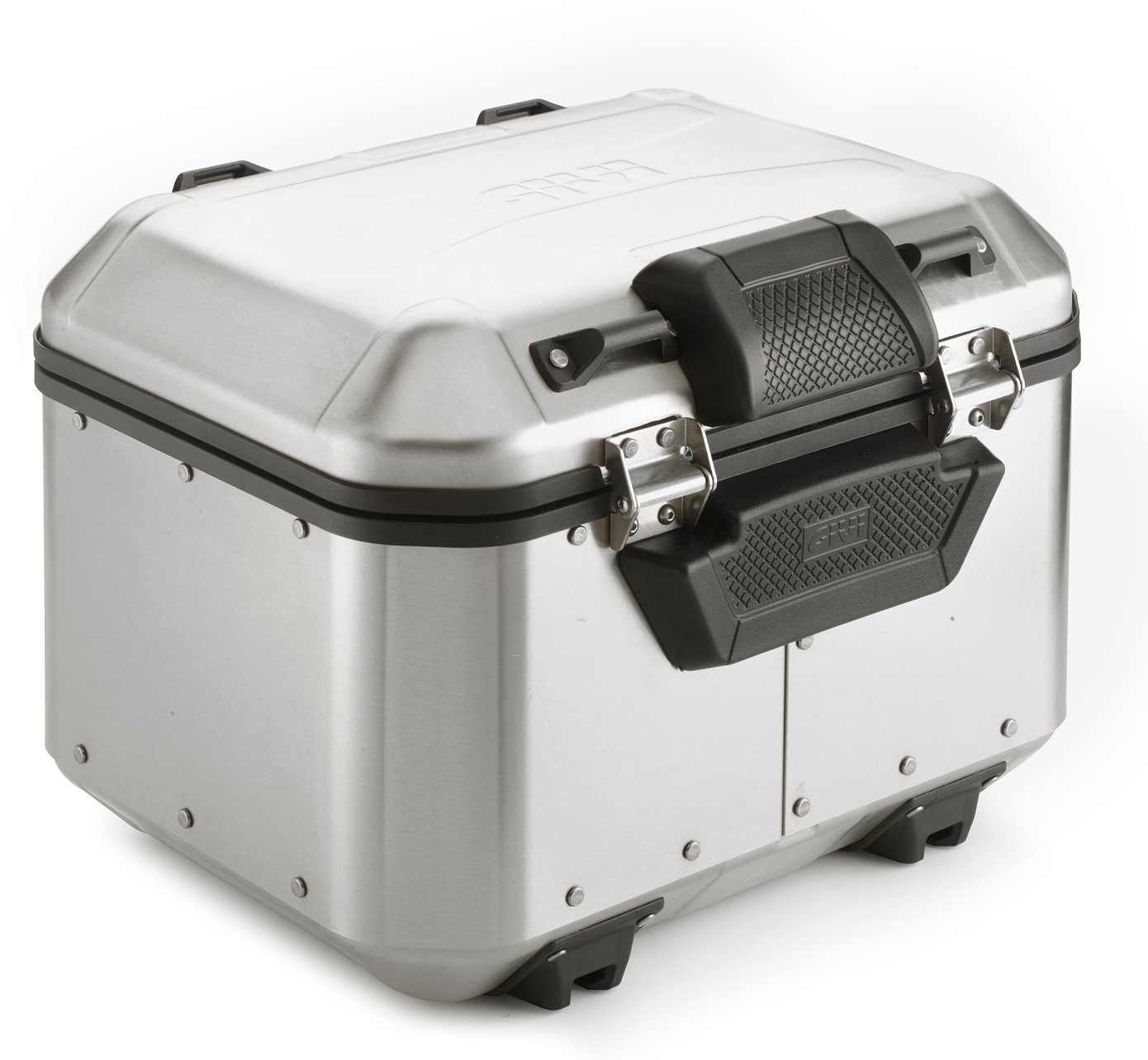 If you are travelling as a twosome, there are few add-ons your passenger will thank you for more than a backrest. On those long motorway stretches, the chance to lean back and stretch out a bit is a real luxury, and it's much nicer if you can do it without your spine making contact with a sharp aluminium edge. It can also give your passenger more of a sense of security, which is vital to happy touring.
Givi's polyurethane backrest is easily attached to the front of the top box and provides a lovely bit of cushioning for your pillion, which should equally protect you from having to listen to too many moans at the end of the day.
Reflective stickers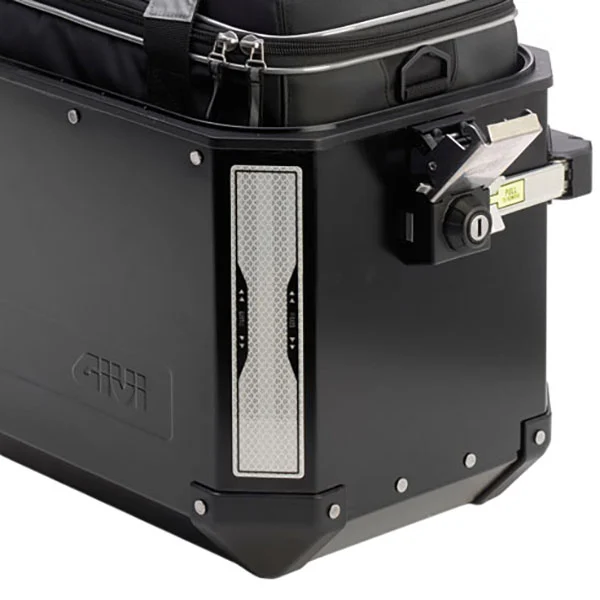 Safety in the saddle is always important, and though hi-vis is never particularly sexy, it really does make a world of difference when you are on the road. Fortunately, these reflective stickers are a subtle way of ensuring you are seen. They don't make you look like a copper during the day, but at night they do catch the light and will help you be seen by other motorists.
Related Posts