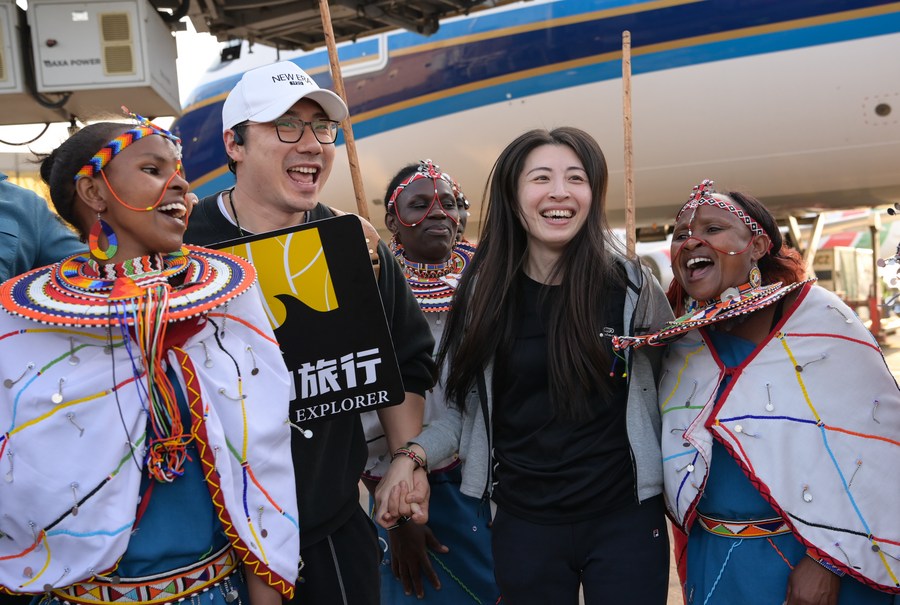 BEIJING – After a three-year hiatus caused by the COVID-19 pandemic, China's outbound group tour has pressed the "restart button," and the first batch of Chinese tourists have arrived in, among others, Thailand, Cambodia and the United Arab Emirates (UAE).
Starting Feb 6, travel agencies and online tourism service providers in China have been permitted to provide group tours of 20 countries, and relevant airline ticket and hotel booking services have been resumed as well.
The orderly and rapid recovery of China's outbound group travels shows the vitality and potential of China's economy, which will help revitalize the global tourism market and boost consumption in tourist destinations and overall economic growth prospects. With the optimization of the epidemic control measures, China's economic growth potential has been further released, injecting more confidence into the global economic recovery.
FASTER-THAN-EXPECTED REBOUND
A flight of China Air landed at Geneva International Airport Thursday, marking the resumption of the direct flights between Beijing and Geneva in Switzerland after the optimization of the epidemic control measures.
"We are very happy to have Chinese people back in Geneva. Chinese tourists are very important to Switzerland," said Claude Membrez, board member of the Geneva Tourism and Conventions Association.
Data from travel platforms showed a dramatic rise in consultations and reservations for the overseas travels, as China resumed cross-border group travels.
"I'm so happy and excited to be back … We can feel the hospitality and warm welcome of Thai people," said Tan Mingyuan, a 43-year-old tour guide leading a group of Chinese visitors to Thailand.
Tan, a veteran tourism practitioner of over
…
Read the rest