They say you should never judge a book by its cover. But let's be honest, you only need to look at Eugene Levy to know he's not a guy who enjoys travel.
"Let's start with airports," he says, as our interview gets under way. "Take off your watch, your belt, your shoes, take out your laptop, take off that coat, take off the ring … then you're watching your personal life rolling away from you in eight different, not the cleanest, bins in the world."
Which makes Apple TV+'s decision to send him off as host of a global travel series a somewhat ambitious plan. At least they read the room before he left. The show is titled The Reluctant Traveller with Eugene Levy.
Levy is still going. "Now you're on the plane and you know, you might get a good meal, you might not," he continues. "And then you get to a place, and there's a sightseeing agenda … five, six, seven, eight things in a day. I usually don't find that the least bit enjoyable.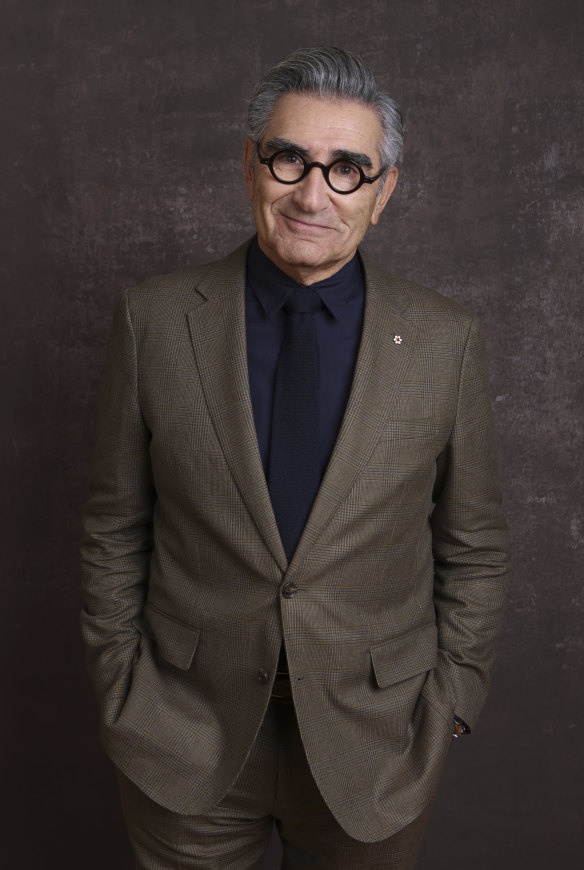 "I used to think, and still do, that the perfect vacation is one where you don't have to think, you just perch by a pool, you have a nice cool drink, maybe a round of golf, and then where can we go for a good steak? I could do that every day. That's relaxing."
Which begs the question, why on earth is the Emmy, Grammy and SAG award-winning, travel-hating star of Schitt's Creek, Best in Show and American Pie doing a travel show that will take him as
…
Read the rest