Point sales for the newest Disney Vacation Club are still up in the air despite annoucement of an opening in September 2023 and reservations set to begin March 15.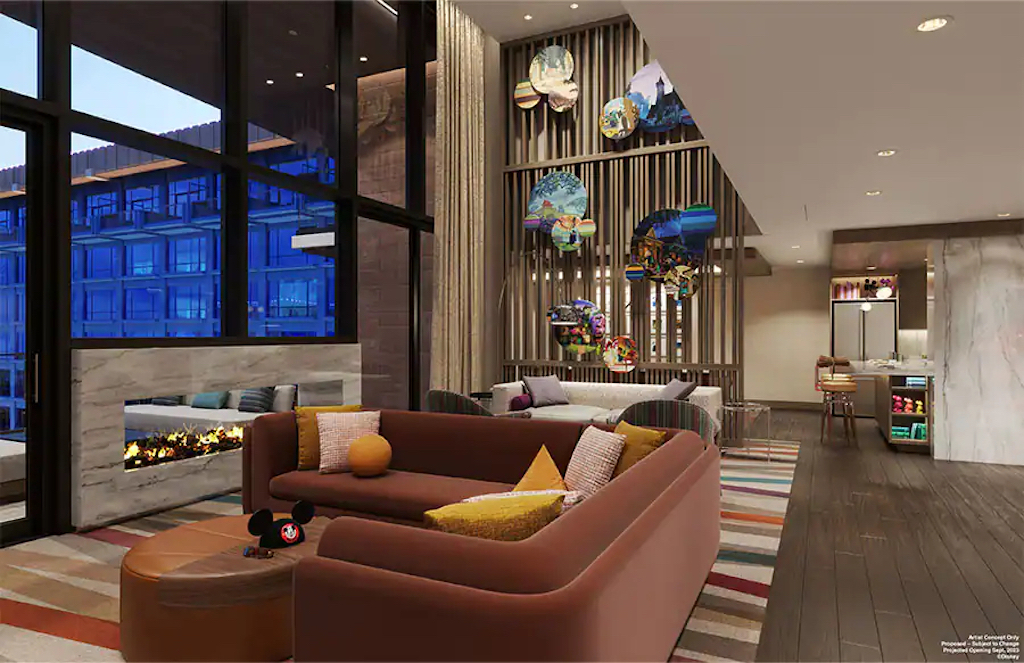 The Villas at Disneyland Hotel will open to guests on an undisclosed date in September 2023. Disney Vacation Club will begin accepting reservations on March 15 with Disneyland Magic Key Holders eligible to book on March 16 and the general public on March 17.
It is unclear as to whether the March 15 date applies to DVC members booking with points or if they will simply accept cash reservations from DVC owners on that date.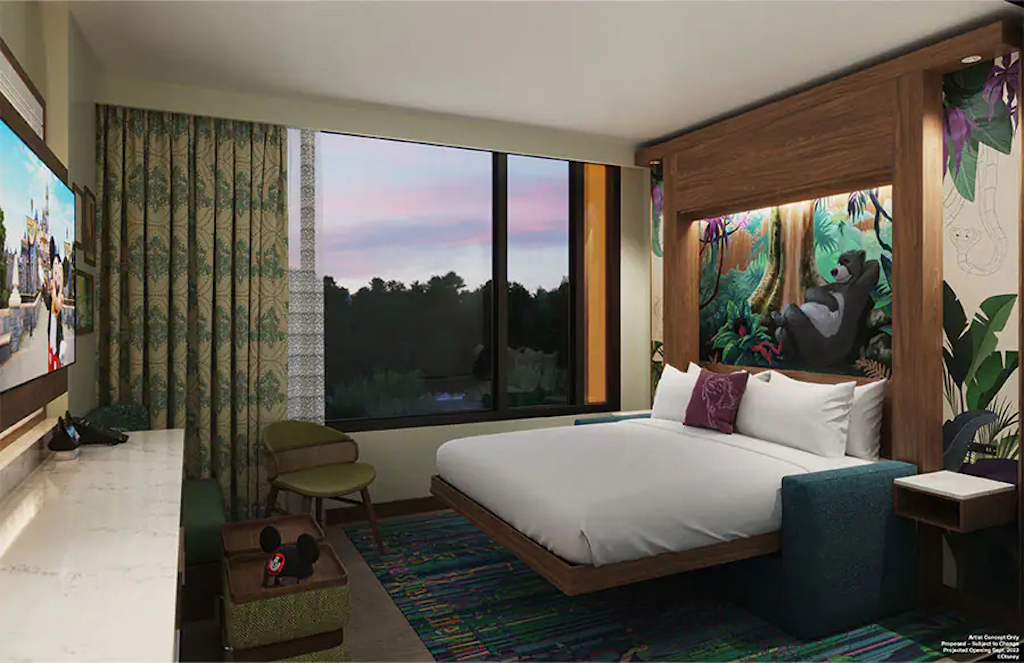 2-person "duo studio" 
A post to the Disney Parks Blog offers a look at all different room types ranging from the 2-person "duo studios" similar to the Tower Studios at Disney's Riviera Resort, all the way up to two-story Grand Villas. The duo studios will offer theming which reflects the Disney animated film "Jungle Book." Deluxe Studios feature "Sleeping Beauty" and "The Princess and the Frog" while One and Two Bedroom villas showcase "The Princess and the Frog" and "Fantasia."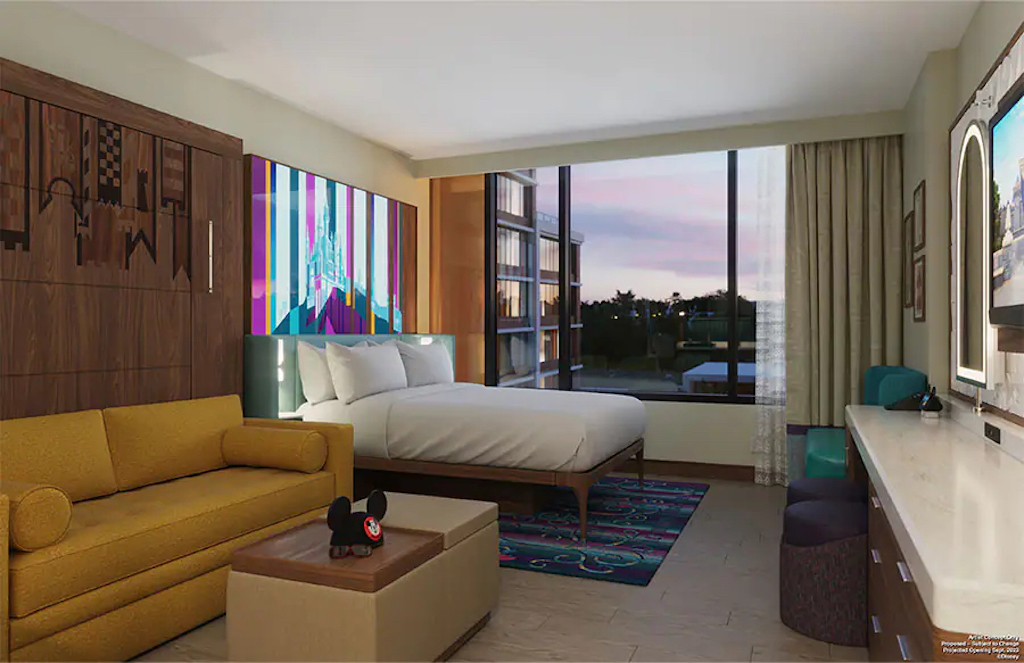 Deluxe Studio Villa
Disney Vacation Club has yet to publish point charts or any other details regarding purchase at the resort. Previous intel suggests that the room mix for Villas at Disneyland Hotel will consist of the following:
2-Person Duo Studio: 38

Deluxe Studio: 271

One Bedroom Villa: 19

Two Bedroom Villa: 20

Three Bedroom Grand Villa: 2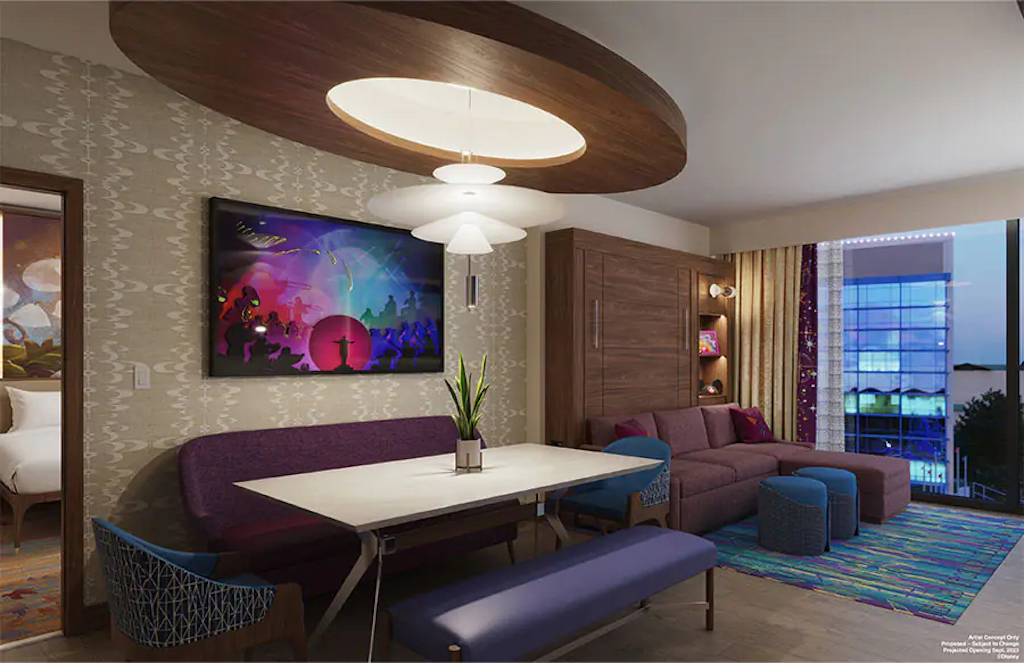 One / Two Bedroom Villa
The heavy emphasis on Studios reflects a more recent trend in DVC construction. Resorts like Disney's Polynesian Villas & Bungalows and the second phase of Disney's Grand Floridian Resort consist
…
Read the rest