The best travel journals can help you document notable moments that happen on your adventures. Whether you want to remember funny things your kids said, keep a record of interesting things you experienced along the way or document all the different places you've been, including cities and countries as well as the planes, trains and automobiles you took to get there, a travel journal is the perfect companion.
While a regular pen and paper can help you write down any of these details, a traveler's journal is meant to be considerably sturdier and longer-lasting than a traditional notebook. Many travel journals are also refillable, so you can continue adding pages as you add new destinations or stories.
Which travel journals are best? That really depends on what you plan to use them for, whether you want a traditional travel diary or you want one that is small and compact or waterproof. Here are 22 travel journals that could work for almost anyone.
If you're looking for a travel journal that can be personalized with your initials, this leather diary from Mark & Graham may be perfect. Beyond the fact you can make this travel journal your own or customize it before giving it as a gift, you'll find it complete with full-color maps of major cities, international dialing codes and other details that can help you organize your travel plans. This travel diary comes with 320 pages to get you started, and its leather binding comes in a bright orange hue.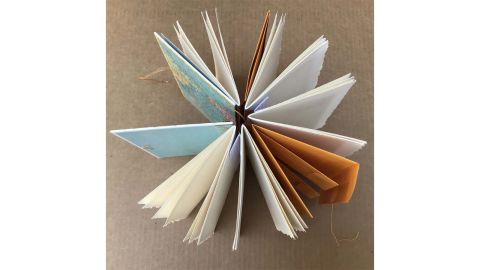 This personalized travel journal from Etsy is both practical and fun. Pockets and envelopes allow you to keep mementos from your trip, and you can order your journal with your choice of map as well as name, date or other short
…
Read the rest